Here are my top tips for a solo trip to Maui, including how to stick to your budget on the expensive island and how to visit Maui as a solo traveller.
Maui was undoubtedly the hardest place I've travelled solo to so far in my solo travelling 'career'. The island is the second busiest tourist-wise in Hawaii (behind Oahu). But it doesn't yet have the same facilities and amenities to make life easier for solo travellers. Here is my guide to Maui and how, although it was hella expensive, it was definitely a worthwhile place to visit. I mean, the island IS stunning.
Where to stay on Maui
When I was looking for budget accommodation on Maui, I saw that there were a few hostels located near the airport in the Kahului area. I primarily wanted to be by the beach, seeing as I was coming back to rainy Vancouver. So I settled on The Tiki Hale Hostel in Lahaina. This hostel is a little different from most. It consists of several buildings that have their own kitchen and bathrooms. There's no reception desk, so you just kind of have to wander until you find someone to point you in the right direction.
Nevertheless, the hostel was great. The rooms were secure and large, with an enclosed porch in my case. There were two bathrooms for about four rooms, but there was always one vacant. The kitchen had everything and the beach was on its doorstep. It was also just off the main area in Lahaina, so everything was within walking distance. Other Maui budget accommodation options include Aloha Surf Hostel in Paia, which looked like another great village to explore. Otherwise, The Northshore Hostel do free shuttles.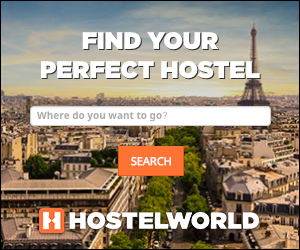 Things to do in Maui
Firstly, the public transit system in Maui is not as efficient as in Oahu. I think if you had the patience (and a long stay), you could get by taking the public bus to different areas around the island. However, if you're a confident driver, I'd highly recommend renting a vehicle on the island. I'm not (read: never) usually one to recommend driving to solo travellers, but I did say I struggled in Maui. Anyway, this is what I got up to during my three days of travel to Maui.
Explore Lahaina
Yes, it was expensive to get to Lahaina. But the village was worth the trip. It was so cute, colourful and picturesque. I spent my first morning walking along the main street (called Front Street), and checked out the different boutiques and gift stores. There are also random fashion outlets too, with brands like Michael Kors and Coach. They seemed so out of place beside the ocean, but I did find a bargain or two in Gap. On the weekends there are markets under the big banyan tree near Lahaina Harbour as well.
Relax at Baby Beach
This is the closest beach to Lahaina and it's easy to get to if you're on foot. You just keep walking down Front Street passed the shops and follow the signs. It was so clear, calm and shallow, thanks to the surrounding reef. I found it pleasant to just wade in. There wasn't a lot of shade at the beach, but I kept walking away from Lahaina and found myself a shady tree.
Watch the sunset from Kaanapali
I got the public bus to the Whalers Village at Kaanapali on my first night. I sat on the beach and read my book while watching the sunset, which was pretty perfect. There are restaurants here, plus a food court and more shops at the Whaler's Village. Although I couldn't see it from my position, there's apparently a daily cliff diving ceremony further down the beach near Black Rock Beach.
Visit Paia
As I mentioned, this is another cute village to visit when you travel to Maui. It's closer to the airport and has a good beach, or so I've heard.
Conquer the Road to Hana
I wrote a post here about my day trip along the Road to Hana. It was definitely a highlight of my trip, and I recommend a tour over going by yourself as you get to do the entire Road to Hana. There's an unpaved part at the end, which rentals cars are not insured for.
See south Maui
This was the one area in Maui I didn't get to visit, but its beaches do look beautiful. The three main villages are Kihei, Wailea and Makena.
Go whale watching
As it turns out, I happened to travel to Maui during the peak of the peak for whale watching. Along Lahaina Harbour there were many companies selling whale watching tours for around $50US. I chose Makai Adventures and the tour was fantastic. We went pretty close to Lanai and I honestly couldn't believe how many whales we saw. One of them "mugged" our boat, which means it jumped right in front of us. There were also a mum with her baby, and we were able to just float and watch them play. It was so amazing, it made my top 10 highlights of 2017.
Other must dos in Maui
As I was only on Maui for three days, there is obviously A LOT I didn't see and do. Plus, like I said, having a car would have helped. Hindsight, friends is a magical thing. Anyway, here is a quick list of the other top attractions to check out when you travel to Maui: Iao Valley State Park, Haleakala National Park, Makena Beach State Park and snorkelling around Molokini. I also now know you can do day trips to Molokai from Maui too, if you want to tick another Hawaiian island off the bucket list. Here are some Get Your Guide tour options for fellow solo travellers in Maui.
Where to eat in Lahaina
Hawaii blew my food budget out of the water. I was only in Lahaina for a couple of meals, but this is where I would recommend eating.
Cool Cat Cafe
I had read about this restaurant when researching where to eat in Lahaina, so visited for my last meal. The restaurant has a great view and a retro vibe. Seeing as they had one the Best Burger in Maui award for 12 straight years, I knew a burger was the only option. I decided on The Duke, which included bacon, cheese, BBQ sauce and crispy onion rings. It was huge, but so worth the calories.
Lahainaluna Cafe
This little takeaway cafe is perfect for grabbing a meal to go. I lucked out finding a seat outside the cafe, but you could always grab your meal to enjoy by the water or under the banyan tree at Lahaina Harbour. Everything is made to order and they use fresh Maui produce. I'm a big believer in having fish and chips by the sea, and this turned out to be the perfect choice.
Lahaina Coolers
Just off Front Street, I visited Lahaina Coolers for brunch on my first day in Lahaina. It has both indoor and outdoor seating, plus reasonably priced meals. I had the nut pancakes ($10), and OMG the serving size was intense. Even I could only eat half, which is incredible for me and my hearty appetite. But they were delicious.
Paia Fish Market
Okay, I didn't eat here, but I would have if I had more meal times. A guy on my Road to Hana tour did recommend the original restaurant in Paia too.
There are many other restaurants to choose from along Front Street, but they weren't cheap. However, there's also a grocery store, McDonald's and Subway just off the main street, when you need a budget meal. Plus there are many shaved ice, ice cream and gelato shops too.
Extra Maui solo travel tips
• The airport transfer was the only way for me to get to the hostel from the airport late at night. It was nearly $100 return, which did break my budget traveller's heart. However, I did hear some girls in the hostel mention getting the public bus to the airport. It just took about three times as long. If you have the time and patience, it's an option.
• In saying that, I also recommend asking around the hostel and seeing if anyone else is heading in that direction around the same time as you. A girl in my room got a ride from another dorm mate early in the morning on my last day. But this doesn't have to be just for airport transfers either. If I hadn't already booked my tour, I did hear some girls in my building organise a Road to Hana trip in one hire car. By speaking up and asking around, you can probably see a lot more of the island than on your own.
I really hope these tips help you navigate solo travel to Maui. I did find it difficult finding a lot of information prior to my trip, especially on the best places to stay. But as you can see, I did think Lahaina was worth the visit and the extra money it cost to get there. I really want to go back though and explore more of the island, with someone who is happy to navigate the island's roads 😉.
Visit my Resources page for all of my favourite travel planning websites. But don't forget to organise travel insurance before your trip!
Related reading
♥ In case you missed it, here's my Oahu solo travel guide, my Road to Hana tour review and some other cities to visit as a solo traveller in the States.
Follow along: Facebook | Twitter | Bloglovin' | Instagram | Pinterest
This post contains affiliate links, which means I may earn a small commission at no extra cost to you.