This post may contain affiliate links. For more information, please read the full disclosure policy here.
After visiting Hawaii as a solo female traveller twice, I thought it was time to write a comprehensive guide to everything I know about solo travel on Oahu.
I am still reminiscing about my time in Hawaii. It feels like forever ago now, but in reality, it was only last month. I absolutely loved my time in Oahu, and would happily return there again and again. Yes, some people might not like the buzz of Waikiki, but I don't mind it. There isn't a lot of information out there about solo travel on Oahu, so this is my input. Here's a glimpse at what I got up to in my four days on Oahu, which will hopefully come in handy if you're travelling alone in Hawaii as well.
Where to stay when you solo travel on Oahu
I stayed at the Waikiki Beach Boutique Hostel, but I've previously stayed at the hostel located directly in front: Waikiki Beachside Hostel. I preferred the hostel I stayed in this time, as it had reasonably priced four-bed dorm rooms, which include private bathrooms and a small kitchenette. Having a fridge and air-conditioning in Hawaii was much appreciated. There was also free breakfast and a rooftop deck, with a lot of seating and a kitchen area. The only downfall was the WiFi, which seemed to cut in and out. But that could've just been our unfortunate room.
If you're looking for another option, my friends stayed at the HI Hostel and said it was good. The only downside there was a no alcohol policy, which some HI hostels do have. I got lucky with my dorm mates at my hostel, who I hung out with a few times outside of the room. We watched a stunner of a sunset on the beach one night and then got dinner together on my last two nights. It was a nice way to break up the solo travel. For more hotel recommendations, check out this post.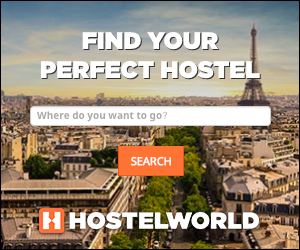 Check out my top hostelling tips for solo female travellers
General solo travel on Oahu tips
• I never felt unsafe walking around Waikiki at night. Always trust your instincts, but there are usually so many other travellers around after dark.
• When you arrive, organise an airport shuttle. It's cheaper than a taxi and so convenient. I went with Speedi Shuttle and was very happy with their service. They even had staff at baggage claim at 12:30 in the morning, as I didn't pre-book my trip.
• The public bus is made for tourists, so the voiceover usually tells you what hotels or attractions are at each stop. This makes life a lot easier.
• My friends told me they were able to hire a car to go to the North Shore for quite a reasonable price, as they filled all seats with other guests from their hostel. Ask around at the hostel and see if anyone does have a spare seat. A girl in my dorm room in Maui did the same thing. I just unfortunately already had my days planned on the island!
Although Hawaii might be targeted as a romantic destination, I would highly recommend it as a solo destination. Oahu is definitely the easiest and most developed island to navigate as a solo traveller too. Can I go back yet?
Things to do when you solo travel on Oahu
Here's a list of some of the best things to do in Oahu — from personal experience and recommendations.
Do an all-day Oahu tour
 I did a recap of my specific tour, but an all-day island circle tour is an excellent and inexpensive way to see as much of the island as possible. I highly recommend it for fellow solo travellers, who don't have access to a car. Here's another option from Viator.
Visit Hanauma Bay
The island's most popular snorkelling spot, it's easily accessed by public transport from Honolulu. Hanauma Bay is a cheap day out and I only heard good things.
Visit Pearl Harbor
I visited Pearl Harbor during my first time on Oahu. I found it extremely informative, as someone who didn't know much about the events before visiting.
Do some shopping
I always go shopping when on holidays. I love picking up pieces from different destinations; even if they're just from Old Navy or Ross. There's a lot of shopping on Oahu. Ala Moana is the biggest open-air shopping centre in the world, which doesn't surprise me. That place is so massive I needed a map to navigate my way out. There's also a lot of shopping malls and stores all around Waikiki.
Chill at a beach or two
I spent most of my time at Kuhio Beach Park, which is at the Diamond Head end of Waikiki. There were breakwaters here, so the water was very calm (and very cold). It was a good way to wake up in the morning! I also love the Duke Kahanamoku Lagoon in front on the Hilton. Ala Moana Beach Park is meant to be a picturesque spot too. Waikiki may always be crowded, but I found a spot in the shade 😉. Away from Honolulu, there are beautiful beaches up the Oahu coast, near Laie and Kahuku.
Visit the Polynesian Cultural Centre
Another place on my list for next time. Our tour driver Wes said it was worthwhile and a good place to learn about Hawaii's history.
Check out other Oahu tours
I know that when you're on a budget, you don't have a lot of money to spend on tours. But I was looking at doing a movie sites tour at Kualoa Ranch. The ranch does a lot of different tours, which I would probably look into for my next trip (yep, planning already). Tours are one of the best things to do when you solo travel on Oahu.
See a sunset
I saw the sunset every night while on Oahu. I've said it before, but there's nothing better than watching the sunset over the ocean. It was also a nice way to unwind with my book or a new friend.
Head to the North Shore
Another stop on the tour and an Oahu drawcard, you can also access the North Shore via public bus. However, it does take a long time. But your reward is the beautiful beaches.
See the free show at Waikiki Beach
At Waikiki Beach on Tuesday and Thursday evenings, as the sun sets, there's a fun free hula show.
Wander around downtown Honolulu
I got the bus from Waikiki to some of Honolulu's most famous monuments. As someone who watches Hawaii Five-O, I had to see the Supreme Court Building, which is featured in most episodes. I also saw the State Capitol and Iolani Palace, which is pretty expensive to enter. Next time I would also venture further afield and check out Chinatown.
Go for a walk or two
I did a lot of walking around Waikiki, including all the way along the beach and from Ala Moana. There's also the infamous Diamond Head Hike, which isn't far from Waikiki.
Go chasing Oahu's waterfalls
I heard good things about the hike to Manoa Falls too.
My recommendations for what to eat when solo travelling on Oahu
I found the food in Honolulu to be quite expensive. So I primarily stuck to cheap eats and takeaway instead of dining in, which definitely saved on costs. Here are some of my recommendations.
Leonard's Bakery
I'm still dreaming about the cheap, warm deliciousness that is the malasadas at Leonard's Bakery. Funnily enough, the guys on Hawaii Five-O were eating them in an episode I watched a couple of weeks before my trip. It was about a 20-minute stroll from my hostel and I rewarded myself by trying the original (plain sugar) and cinnamon sugar coatings. They're basically a doughnut without a hole, but a whole lot fluffier. SO GOOD.
Rainbow Drive-In
I read about this diner before my holiday, which I walked past on my way to the malasadas. Rainbow Drive-In offers plate meals and apparently Obama visits when in town.
HI Steaks
I actually discovered this place on my first trip and pretty much fell in love immediately. So I knew I had to go back this time. HI Steaks is a small takeaway place, but their plate dishes (salad-rice-meat) are filling, fresh and YUM. I got mine for dinner and ate it under a palm tree on Waikiki Beach.
Tucker and Bevvy
This is actually an Australian business that specialises in picnic food to eat on the beach. Think salads, smoothies and healthy sandwiches. I love the picnic idea, and their location is just around the corner from Kuhio Beach Park.
Hula Grill
I decided to treat myself to a nice brunch on my first day, so went to Hula Grill. It's located on the second floor above Duke's and has beautiful waterfront views over Waikiki. I complimented my omelette with a mimosa. When on vacation on Oahu, right?
Teddy's Bigger Burgers
For a quick meal, check out Teddy's. It's located next door to Tucker and Bevvy and it has an old diner look. It's nothing flashy but sometimes that's all you need.
Food courts
Speaking of nothing flashy, I did find myself at two different food courts. The first was lunch at Ala Moana's food court. Seeing as the shopping centre itself is so large, you can imagine the size of the food court. It has all the options you could want in a clean environment, such as Mexican, Asian, Italian and American.
I also visited one on my last night with my dorm mates. Pa'ina Lanai Food Court is located within the Royal Hawaiian Centre. It has similar options to what I previously mentioned, but the best part is it's located on Waikiki Beach. Eating tacos while sitting on the sand? That's my kind of meal.
Safeway
There's a Safeway supermarket located opposite Leonard's Bakery, which is definitely the most budget-friendly option. However, the many ABC Stores around Honolulu have basic food and beverage supplies, they're just a little bit more expensive.
I hope this guide to solo travel on Oahu helps you plan your own solo trip to Hawaii. 
Follow along: Facebook | Twitter | Bloglovin' | Instagram | Pinterest