This post may contain affiliate links. For more information, please read the full disclosure policy here.
After visiting on more than one occasion, here are my recommendations for the best things to do in LA.
Los Angeles is undeniably a big city and there are hundreds of things to do in LA. During my first visit I stuck to the Hollywood neighbourhood and did tours to fulfil my celebrity stalking needs. Take two, I visited with two friends. Although I am normally a solo traveller, I did prefer being with friends in Los Angeles. We were able to take Uber and Lyft rides across the city for reasonable prices when divided by three. If I was alone, there were many things I inevitably would have missed out on, as it would have been too expensive to go solo.
Anyway, between the two trips, I've ticked off a lot of items on my Los Angeles bucket list. But if you need some inspiration for things to do in LA, here are a few ideas to get you started. I think our itinerary was pretty perfect; the only thing missing was a day at Disney. Next time!
Where to stay in LA
Both times in LA I have stayed at the Banana Bungalow hostels: in Hollywood and West Hollywood. I think the West Hollywood location was better this time for seeing other sights. Both hostels, however, do have fun nightly events. There are free dinners and drinks, comedy shows, shuttles to nightclubs and so much more. Here are more luxurious LA accommodation options, if that's more your style.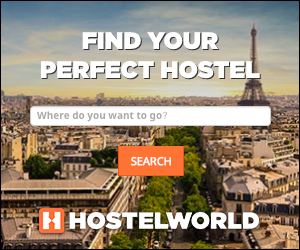 General LA travel tips
As I mentioned, we did take the bus to Hollywood a couple of times from our West Hollywood hostel, but other than that we relied on Uber and Lyft. Being able to open three accounts helped with discounts, and I don't think we spent more than $8 each on a ride. A lot of them were under $5 each. This is crazy when you think that the drive from West Hollywood to Manhattan Beach was about 50 minutes one way. Highly recommend using these services to go EVERYWHERE in LA.
The best things to do in LA
1. Visit LACMA
The free light installation at LACMA (Los Angeles County Museum of Art) was one of my favourite things to do in LA. I recommend visiting at dusk, to get photos with the lights on and off. We spent a long time taking photos here, but we did get some gems. Please see my new profile photo on the right there 😁.
2. Head to Santa Monica Pier
It may be one of the most cliché things to do in LA, but I do like Santa Monica Pier. You don't have to spend a lot of time here. Just walk up the pier and see the sights, like the colourful Ferris wheel and Route 66 marker.
3. Walk from Santa Monica to Venice along the boardwalk
Although most people do ride between the two beaches, we did it on foot. I didn't mind because it meant I could take more photos, and it was such a nice day for a walk (says the girl who got majorly sunburnt). Venice Boardwalk is tacky, as most locals will tell you. BUT, just saying, the Venice Beach jumpers that are sold in many of the stores are SO soft. I have bought one both times and it's like walking around in pyjamas. You can read about my love for it here 😂.
4. Check out Abbot Kinney Boulevard
I read about this street before heading to LA, and people were calling it one of the hippest streets in the United States. It's lined with local restaurants and independent boutiques. We had lunch at Abbot Pizza Company and it didn't disappoint.
5. Do a photoshoot at the Venice Canals
I really enjoyed wandering through the Venice Canals area. It was a great place to take photos and admire the cute canal houses. I also had major Valentine's Day flashbacks.
6. Devour some Korean BBQ
This meal was another LA highlight for me. It was a reasonable price for the amount of meat we devoured, and the staff were all very attentive. We went to Oo-Kook in Koreatown, but there are many places to choose from.
7. Walk down Hollywood Boulevard
It may be suffocated by tourists, but I don't think you can come to LA without at least seeing the Walk of Fame. We spent just over an hour walking down the boulevard, ducking into a couple of shops (MUJI!) and getting some photos. That's all you need.
8. See a show at El Capitan Theatre
We had the best night at El Capitan Theatre. We bought our tickets a day earlier for Beauty and the Beast, a sing-a-long version. The attendant was so friendly and gave us prime seats for a discount. There were displays inside of the original costumes worn by Belle and the Beast; a Swarovski crystal curtain; and a confetti cannon to begin the show. I really enjoyed being able to sing along with the movie, as all lyrics were displayed at the bottom of the screen. It's a beautiful theatre though, so definitely check if there's something happening when you visit.
9. Visit Grand Central Market
Before visiting Los Angeles, I had heard that the downtown area was experiencing a bit of a resurgence. We did walk around the Arts District and that area still seemed quite underdeveloped, but Grand Central Market was a popular spot for lunch. We tried Eggslut for lunch and McConnell's Ice Cream for dessert. But after looking at all of the different places, I don't think you could have a bad meal here. Apparently, there's a delectable barbecue spot too. Okay, I'll stop now, but add Grand Central Market to your things to do in LA list.
10. Do a tour
During my first trip to Los Angeles, I did a hop-on, hop-off bus tour, a celebrity house tour and the Warner Bros. Studio Tour (I know, what a tourist). The hop-on/off tour was great for me as a solo traveller, as I was able to see a lot in one day. It would have cost me a lot of time and money to see all of the same sights without the bus. The best thing about the house tour was our guide and being able to explore other parts of LA, like Hollywood Hills and Beverly Hills.
11. See the sunset from Griffith Observatory
Living out our La La Land fantasies, sans Ryan Gosling and Emma Stone. But the view from Griffith Observatory is impressive and one of the best things to do in LA. You can see the Hollywood Sign and the sprawling city. I do recommend sunset as you can get those golden hour photos, as well as capture LA glowing at night. But it can be cold up there, so definitely remember your jacket.
12. Eat some tacos from Leo's Taco Truck
Is there anything better than $1.25 tacos? The answer is no. Leo's Taco Truck has locations around LA, but we visited the truck on Sunset Boulevard after the observatory. It's nothing special – located in a parking lot with some plastic seating – but the pork and chicken tacos were absolutely delicious.
Here are all of the amazing things we ate in LA
13. Spend the day at Manhattan Beach
Through some blogger research, I realised that the best beaches in LA were outside of the city. So we headed out to Manhattan Beach to spend some time in the sun. Although the water was freezing, the beach was perfect. I was able to huddle in the shade under the pier and comfortably read my book. There are plenty of restaurants near the beach (I recommend Brewco) and walking along the pier leads to some beautiful photos. I'm glad we got to see another beach besides Venice.
14. Go clubbing in Hollywood
On our last night, we went to Tigerheat at Avalon Nightclub. We recommend purchasing your tickets online beforehand. The drinks inside were insanely expensive, but I do love to dance, and we danced for over two hours straight. My friend even won a prize!
15. Eat In-N-Out
You bet this made the list. Just like visiting LA and needing to see Hollywood, you can't go to California and not stop by In-N-Out. I now understand why people are obsessed with this place because the burgers were better than their counterparts. I also love the fun palm tree prints.
16. Geek out at Warner Bros. Studios
I mentioned this briefly above, but this is definitely one of my favourite things to do in LA. I loved being able to go behind the scenes and see what it takes to create TV shows. On my Warner Bros. Studio Tour back in 2013, we had a preview of an upcoming episode of Pretty Little Liars; saw sets from 2 Broke Girls; sat on the Friends couch, and visited the houses from the Gilmore Girls. If you're a TV show fanatic like myself, I highly recommend a visit.
17. Street art spot down Melrose Avenue
We had an hour to spare before heading to the airport on our last day, so we went for a walk down Melrose Avenue to take photos in front of all the street art. Between Harper and Fairfax Avenue there's the Made in LA wall, the infamous Paul Smith pink wall, and a couple of other random displays along the way.
18. Shop at The Grove and Farmers Market
The Grove is a great place to shop and celebrity spot in LA (besides Brentwood Country Mart). It's next door to the Farmers Market. I love Cost Plus World Market and the Barnes and Noble here is massive.
19. Window shop on Rodeo Drive
I mean, if you have the cash to splash then don't worry about the windows. But for the rest of us, perhaps just stick to wandering down picturesque Rodeo Drive.
20. Be in the audience of one of your favourite shows
Note to self – organise tickets to be in the audience of Ellen before you get to LA. Check out this post by TripSavvy for information and links to all of the shows in LA that have studio audiences.
Things I'm yet to do in LA
There aren't too many things left on my Los Angeles bucket list. But I would like to visit Malibu, go to Disney or Universal Studios, and well, eat a lot more food 💁🏻‍♀️.
In case you missed it, here's a link to my foodie guide to LA!
Follow along: Facebook | Twitter | Bloglovin' | Instagram | Pinterest