This post may contain affiliate links. For more information, please read the full disclosure policy here.
I am no stranger to travelling alone, which is why I am such an advocate for solo travel. Ever since I was 18, which was unfortunately a long time ago, I have travelled alone. I've gotten used to depending on myself now, but that wasn't the case in the beginning. I thought I would share my solo travel story so a) you know you are not alone if you are afraid of the concept. And b) to hopefully inspire you to take off and travel alone yourself.
MY SOLO TRAVEL BEGINNING
My independent travel journey began when I went to Europe at 18. To be frank, I was shit scared. I was so unprepared for travelling alone that I cried. A lot. I also got nervous butterflies in my stomach a hundred times a day. But I also learned that sometimes all you have to do is ask people. In London, I met some really helpful folks. There were a few others who death-stared me on buses and such, but we won't go there.
After London I spent 3.5 weeks on a Contiki tour of Europe. Tours like this are fantastic for new solo travellers, as you aren't being fully independent but you are still pushed out of your comfort zone. I was placed in a room with two other Australian solo female travellers and felt instantly at ease with them. That trip was full of exciting memories and I can't wait to get back to Europe to track my own path through its many countries.
Following Europe I did another Contiki tour. This time, around Southeast Asia. Thinking back, I probably could have done this by myself, but in the end I met people who I am still friends with today, so I wouldn't take back the experience. Like the people I travelled to Hobart with? Yep, Contiki friends.
From there, in 2013 I travelled to Tokyo, then onwards to the United States before landing in Vancouver to begin my working holiday – all alone. I then spent three months traversing across North America solo and it was as unforgettable as it was life-changing.
WHY I LOVE SOLO TRAVEL
It's widely known on this blog that I am an introvert. But solo travel has made me step out of my comfort zone on hundreds of occasions. For this I will be forever thankful, because stepping out from inside my bubble has allowed me to experience much more than I could have inside that zone of comfort.
Solo travel has also helped me believe and trust in myself 110 percent. I am far from the world's most self-confident person, but I have confidence that I can get myself from A to B safely. The self-belief really kicks in when you only have yourself to rely on. I mean, who else is going to help you figure out which public bus to catch to get to your hostel (that would be Google, but it doesn't count). This kind of inner trust is something that not only helps when I'm travelling solo, but in everyday life too.
Since travelling alone I have also become much more independent. I don't need someone by my side constantly to enjoy myself. You can still have fun alone, trust me. A few years ago I was scared to even contemplate travelling solo. Now I have travelled across North America by myself, I don't even think twice about being alone – travelling or otherwise. I feel like if I can conquer Tokyo by myself, I can do anything, because that place is bloody massive.
MY TOP SOLO TRAVEL TIPS
• I would recommend starting with a tour if you are really nervous about travelling by yourself. It isn't as cost-effective as going totally rogue, but it's worth it for the experience and peace of mind.
• Stay in hostels, especially if you are a bit more extroverted than myself because you will meet so many other solo travellers. It is so easy to start conversations in hostel common areas as everyone is in the same position basically – travelling by themselves.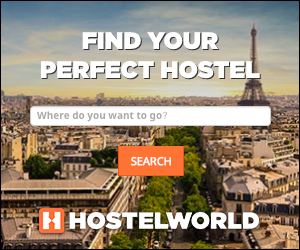 • Another option is couchsurfing. It is free and a very easy way to meet people. Personally, I couchsurfed a few times in North America but only with female hosts. Look at the reviews and trust your gut. I met fantastic fellow travellers in Boston, got great local recommendations in Charleston and went to a kickball game in Alabama.
• Don't be afraid to ask people for help, directions or information. There are so many kind people in this world who would love to help you out.
• If you're anxious, that's okay. I still get nervous sometimes when things don't go to plan on my travels. Heck, I'm constantly nervous in my everyday life too. But you just have to trust in yourself (and the universe) that it will all work out. Like losing your luggage in Florida. We eventually got reunited.
• Trust yourself in every situation. I don't usually walk around Melbourne by myself at night, so I don't walk around foreign cities alone in the dark either. It's as simple as that.
HELPFUL SOLO TRAVEL BLOG POSTS
I've written about solo travel a lot on this blog. Here are my most helpful blog posts.
• How to meet people as a solo traveller – it's easier than you think.
• Hostelling tips – my top tips for staying in a hostel as a solo traveller. I think I've stayed in over 50 so far across four continents.
• Travelling alone in Europe – my tips for travelling solo around Europe.
• Solo travel recaps – here are itineraries of my solo trips around North America and the UK and Europe.
• Solo travel recommendations – where I recommend visiting solo in Australia, the United States and around the world.
MY FINAL PIECE OF SOLO TRAVEL ADVICE
My final piece of advice is to just do it. If you want to go on a holiday but have no one to go with, don't be afraid to bite the bullet and travel alone. I promise you it will be okay and you will learn so much about yourself in the process. Just think what you are missing out on by waiting for someone to take photos of you. That's why mobile phones have a camera on the front – purely for solo travellers (this may or may not be entirely true).
I can honestly say solo travel has changed my life. I know I wouldn't be as confident or independent if it wasn't for the time I have spent travelling alone. Constantly stepping out of that comfort zone helps you grow in many positive ways.
FOLLOW ALONG: Facebook | Twitter | Bloglovin' | Instagram | Pinterest
World Nomads provides travel insurance for travellers in over 100 countries. As an affiliate, we receive a fee when you get a quote from World Nomads using this link. We do not represent World Nomads. This is information only and not a recommendation to buy travel insurance.